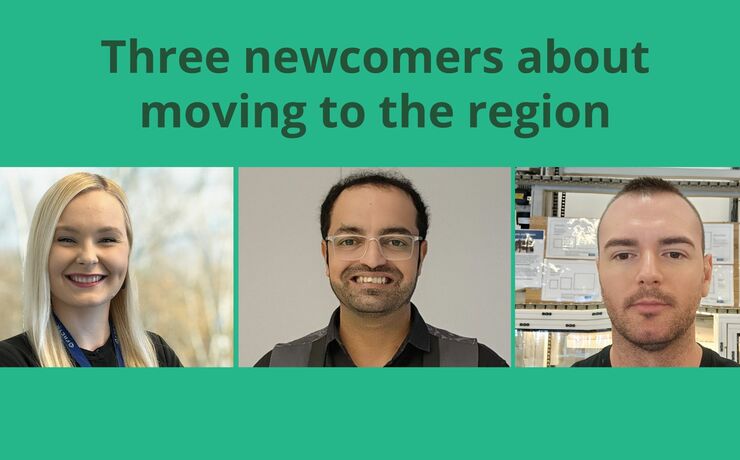 From the left Julia Linder, FREYR Batteries, Somendra Singh Parihar, SINTEF Helgeland and
Dusan Negic, Natre Vinduer.
Building an International Community in the Rana Region
The Rana Region is rapidly developing and expanding its business opportunities, with new establishments and an airport welcoming national and international visitors. One of the challenges we face is attracting and retaining talent from around the world.
Businesses in the region are recruiting talent from around the globe. We have talked to three international newcomers, and one of them, Julia Linder, the Talent Acquisition Specialist for FREYR, understands the importance of not only recruiting people but also ensuring they feel welcomed and integrated into the community.
-Working closely together with organizations like Rana Utvikling and Rana Municipality has been key for our recruitment and integration efforts as these collaborations have led to initiatives like The Information Hub and the English webpage

moirana.com

.

These efforts are essential in building a positive reputation for the city and making crucial information available in English, says Linder.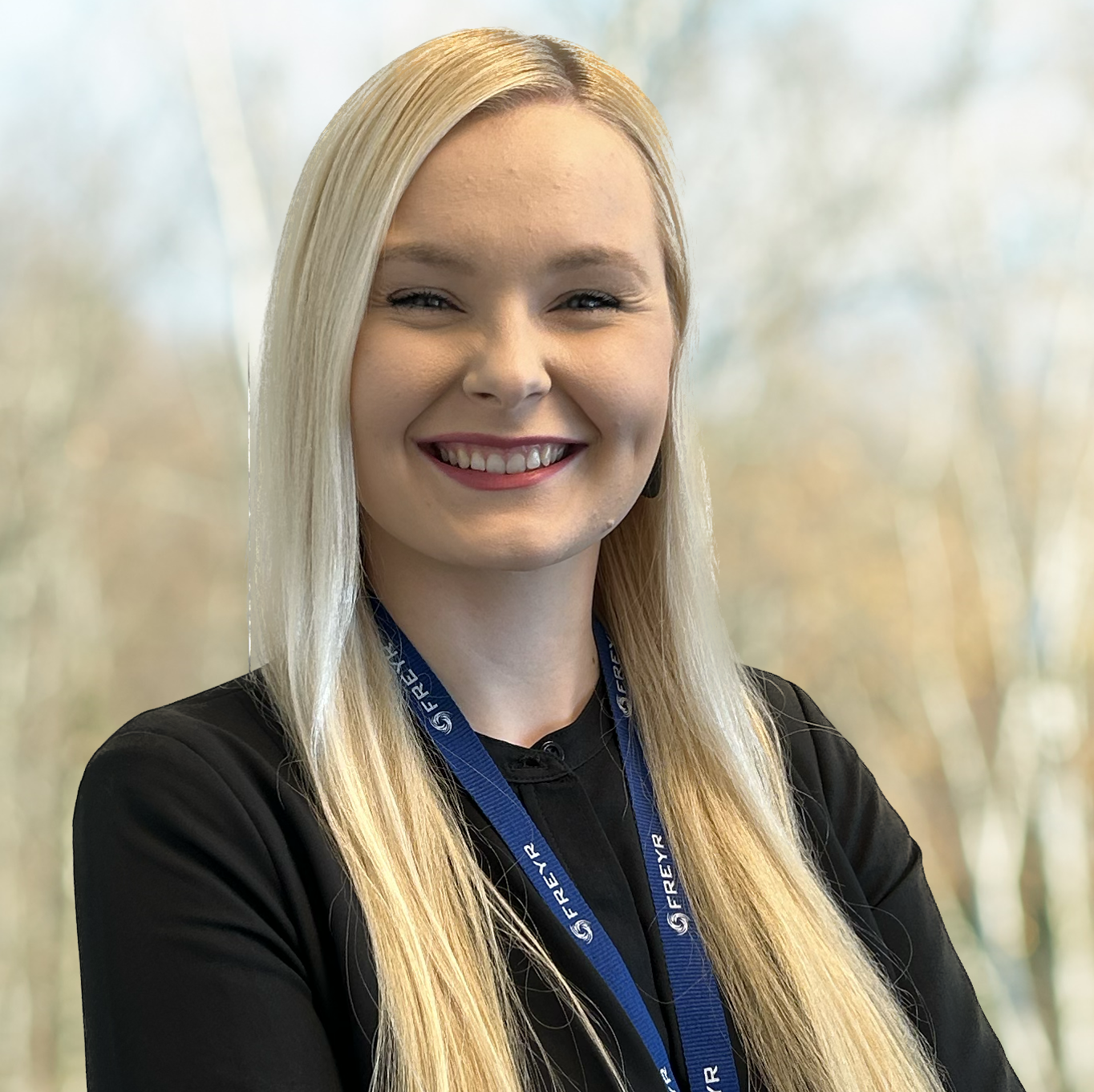 Information, information, information
Measures like these make it easier for newcomers to find information in advance, as well as when they have arrived.
-When we are conducting interviews with the candidates, we are very honest and transparent about how it is living in the northern part of Norway. People do a lot of research, and therefore the moirana.com initiative has been very important since it is the first proper landing page with English information about Mo i Rana, she points out.
Special in its own way
Although living in the northern part of Norway comes with its challenges, such as limited shopping hours and the bright summer sun, the natural beauty of the region, including the stunning Northern Lights, makes it all worthwhile.
-The Northern Lights are always a hit, and we do see that people who move to Mo from a different country want to come here to explore the exotic climate combined of snow, darkness, midnight sun and northern lights.

There are of course some challenges as well, and some topics that we have received feedback on are related to communication, such as difficulties in grocery shopping due to not understanding the labels on items in the store. Surprisingly, some employees have also commented that they actually struggle more with the bright summers than the dark winters, says Julia Linder, smiling.
Julia is actually a migrant herself, having moved all the way from Finland to Mo i Rana. We have therefore asked her, and two other migrants, about their experience with moving and living here.
What brought you to Helgeland?
If it wasn't for love I might have been somewhere else. Me and my partner met in America while being on a student exchange year.

We first moved to

Mo i Rana

for one year before continuing to Finland, where we stayed for a couple years. We always had the intention to return to

Mo i Rana

, and eventually in 2021 we bought a house here and moved back. I

am also super happy that I found this job at Freyr, and the past 8 months have just flown away.
What are your best recommendations to fellow newcomers to Helgeland?
Best recommendation is to be active. No one is going to come get you from your house. Be open minded about meeting new people and put yourself out there. You can for example publish a post on one of the social Facebook Groups about wanting to go on a hike with someone. It can also be valuable to get a new hobby because it is a natural space to meet new people and a great icebreaker since you are sharing a common interest.
How can we improve in welcoming newcomers?
I think we all should be open minded and prepared. In the next years to come there will be a lot of newcomers, and they don't necessarily speak the local language. It is important that we create an awareness that people are coming, so that we can be prepared to provide different services in English. Many of them might learn Norwegian, but it will take some time for them to understand and speak the language. Update your websites with opening hours in English. These small measures make a difference and are vital if we want to attract talents from all over the world to come work and live here.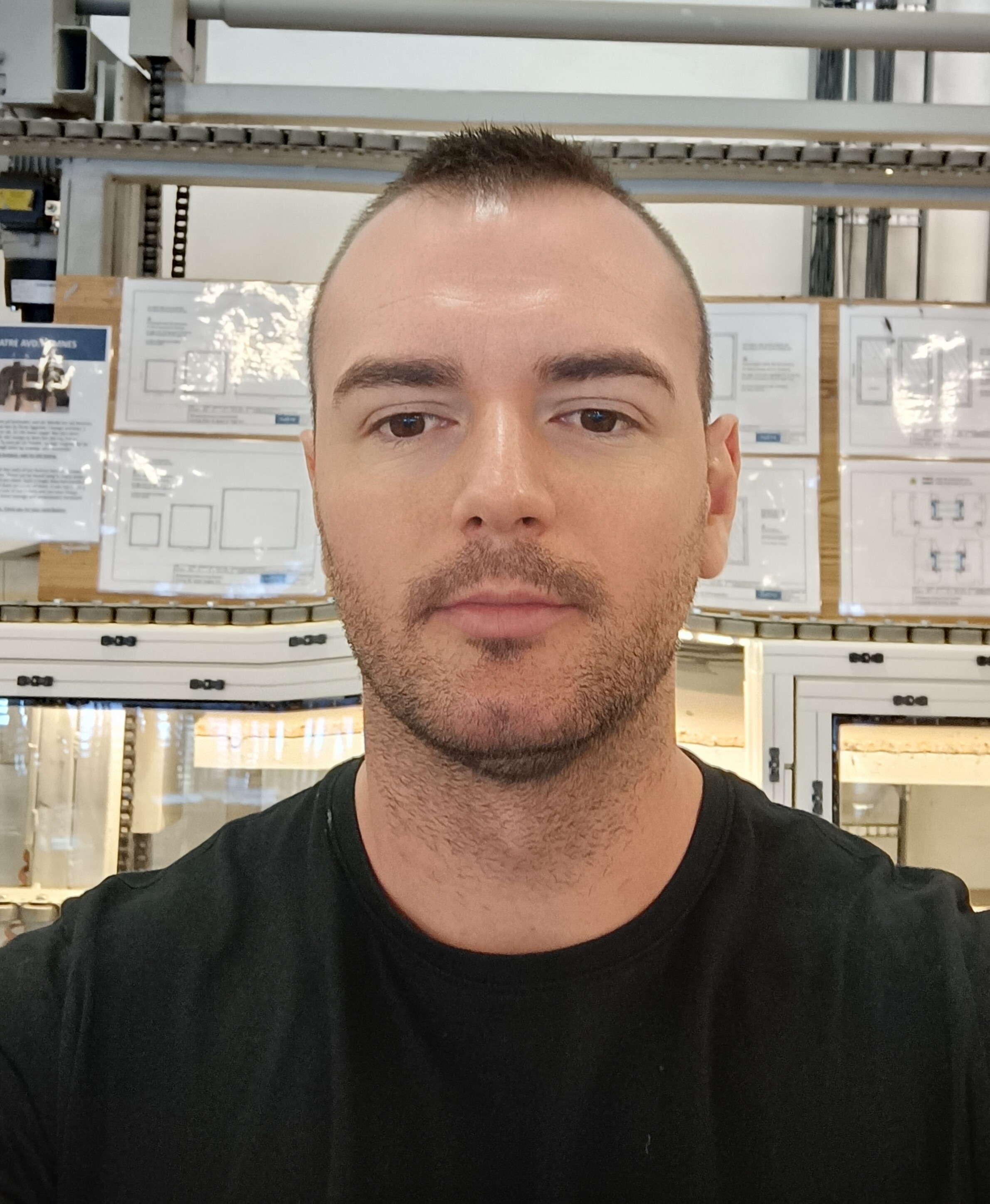 Dusan Negic is originally from Serbia and works as a team leader at Natre Vinduer.
What brought you to Helgeland?
I am 28 years old and have a degree in civil engineering in the construction industry. My diploma is recognized in Norway, and I have been living here for almost 3 years. The main reason I moved here is because my girlfriend got a job at a nursing home here. We agreed to move to Mo i Rana together and explore the opportunities for a good life here. The nature, income, and welfare system here are very good, so it was lucrative for us to move here.
What are your best recommendations to fellow newcomers to Helgeland?
Migrants who come to Norway to settle should have a bit of patience. Don't be afraid of the language and being in a new country. Scandinavian countries are a bit different from countries in southern Europe. People are calm, and things happen at a much slower pace than other places. I find people in Nordland to be very kind and helpful. It has been very helpful in terms of getting things done. With the help of locals, our approach has been to figure out and fix everything together, which has been very helpful.
How can we improve in welcoming newcomers?
In my opinion, I think the arrangements in Norway for foreigners have high standards. It should be mentioned that there is a lot of paperwork, and for some, I think it can be problematic. In some cases, it can lead to long waiting times, even though there is a well-functioning system.
Somendra Singh Parihar is a Senior Researcher at SINTEF Helgeland. He was working in his home country India as Senior Manager before he moved to Mo i Rana. Prior to that Singh Parihar have a PhD in Physics from USA, done Post PhD work in Germany and also lived in Italy and France.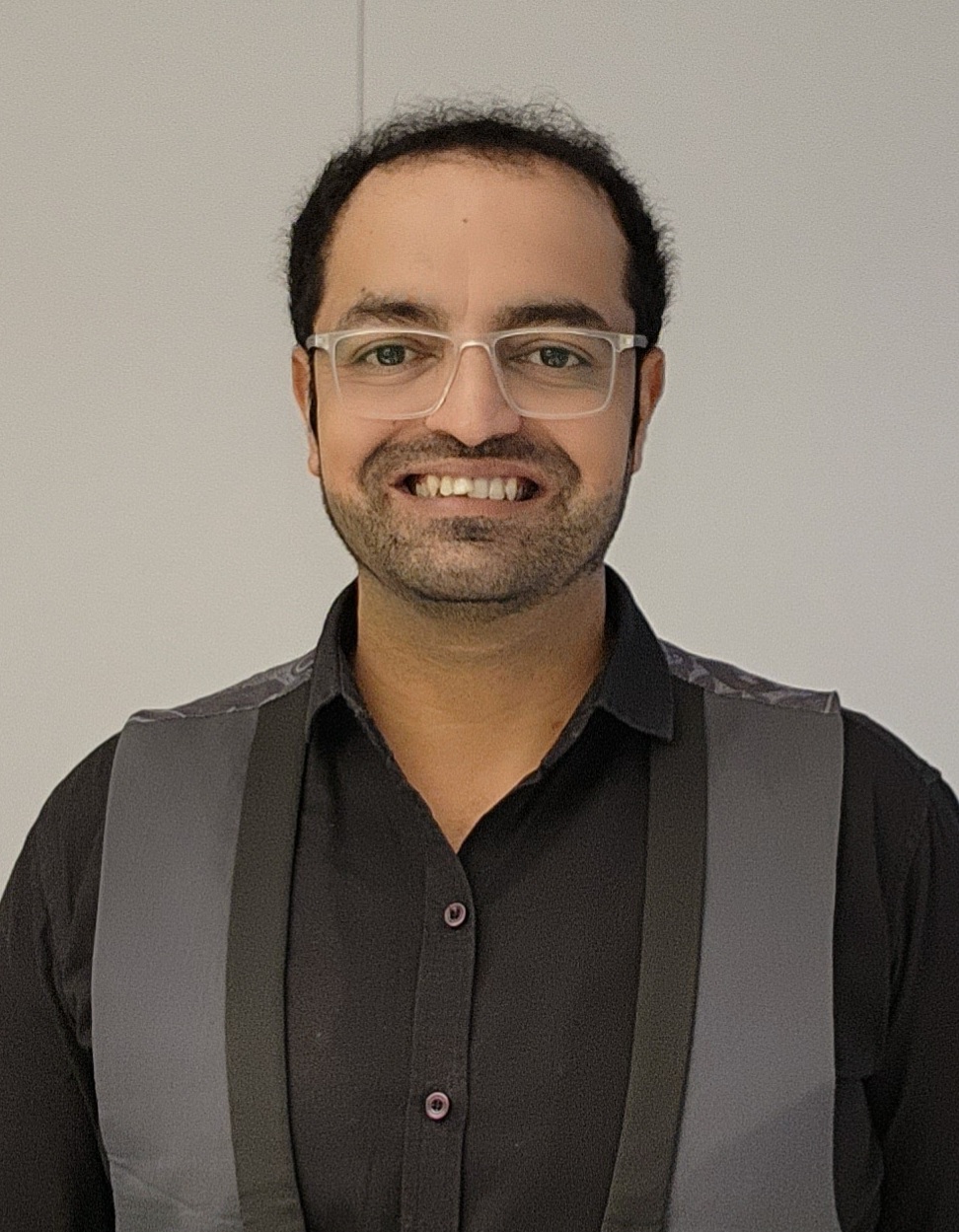 What brought you to Helgeland?
I am very passionate about the environment and I strongly believe that scientific innovation in a sustainable way can make the world a better place. SINTEF Helgeland provided me that opportunity. SINTEF is one of the largest independent European research organizations that has a vision to provide "Technology for better society". I am glad to contribute to this vision by moving to Helgeland. Also, Mo i Rana has one of the largest green industrial parks, and as a researcher that is a great prospect to work with regional industries and facilitate them moving towards a greener future.

What are your best recommendations to fellow newcomers to Helgeland?
Helgeland is a region with pristine nature and there are numerous options to hike in Summertime. I had been to Tjuvtrappa and Ramflåget and the views were amazing from both the places. Also, Klokkerhagen is a great place for summer as well as for winter time. I tried cross country skiing there and cycling/jogging/walking in summer time. I have been told there are plenty of great options for downhill skiing too. Mo i Rana is a small but a beautiful town and really walkable so it makes life easy in the beginning if the newcomers do not happen to have their own cars. Mosjøen has some great cafes and a charming center of the town. My friends and I visited during Easter time and had a great time there. Somewhat recently I visited Lovund, an island in Lurøy municipality as part of SINTEF Helgeland's group trip and had an amazing time and even got a chance to see famous puffin (lundefugl) birds. At the same time, I would say newcomers should be prepared for the harsh cold and unpredictable weather of the Helgeland region. But we all know the famous saying that there is no bad weather, only bad clothing.

How can we improve in welcoming newcomers?
I have to appreciate MINT's effort of arranging International quizzes at Koks. Onboard Norway's effort of arranging a cabin trip for internationals. Some more activities on a monthly basis for example a cycling or a hiking trip would be nice in summer time. More opportunities to hang out may be on a Friday night over the drink or dinner. Maybe pot luck lunches or dinners during the weekend. Movie night for any popular International movie at the cinema could also be fun. On the other note it might be of great help for incoming international families to have an option for an international school for their kids for a better adaptability to Mo i Rana and Norway.
Mono